Foxes are adored for their adorable fluffy faces and fuzzy robes and their endlessly energetic activities.
This is the cutest video of a red fox giggling with delight as it gets a belly scratch that the Save A Fox rescue shared.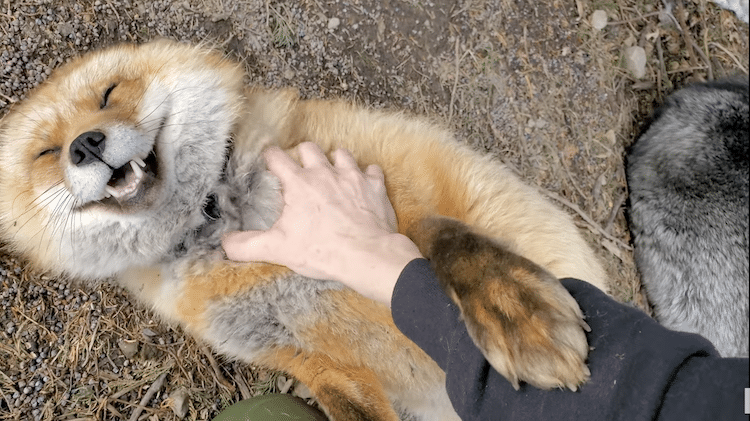 Finnegan, the red fox, has a belly scratch and giggles non-stop like a person with a huge grin on his face.
The video was taken by Makayla Raines, the founder of Save A Fox, who appears to be having a good time as much as the fox!
Finnegan The Fox Giggling His Heart out
"I got interested in domestic foxes after adopting a tame pet fox several years ago," she claims.
"Domestic foxes are distinct from wild foxes in that they are born in captivity and sold as pets, andraised on 'fur farms' for the sale of their hides."
"Foxes born in captivity are unable to be released into the wild due to legal and ethical reasons."
She started the foundation in 2017 after realizing how many of these adorable creatures were actually in need of a home.
"Many of our foxes at Save A Fox come from fur farms, as pet surrenders, or were taken from their owners as a result of an illegal situation and then brought to us."
Check out the Save A Fox Youtube channel here to see more beautiful fox videos.