A deer was trapped in an unhappy situation, swimming around in circles while wearing a paint can on its head.
She didn't have much time left, and if the can had filled with water, it would have dragged her down, and she would most likely have drowned.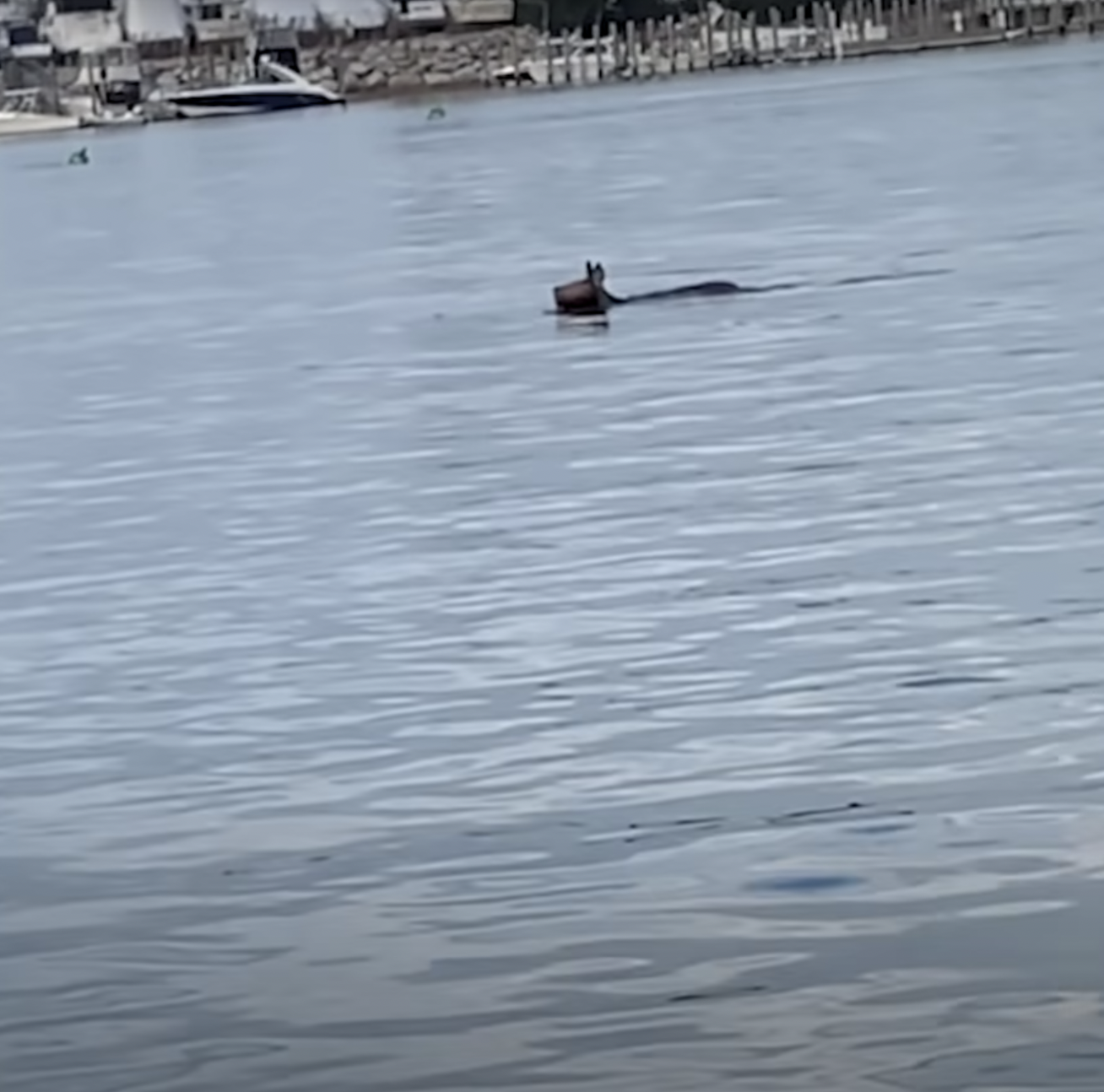 Following a report from a concerned citizen, Frankie Florida of the Strong Island Animal Rescue League was quickly on the scene.
He soon determined that he had to act promptly. He started out attempting to swim, but he was hesitant to go all the way to the deer in the ice-cold water.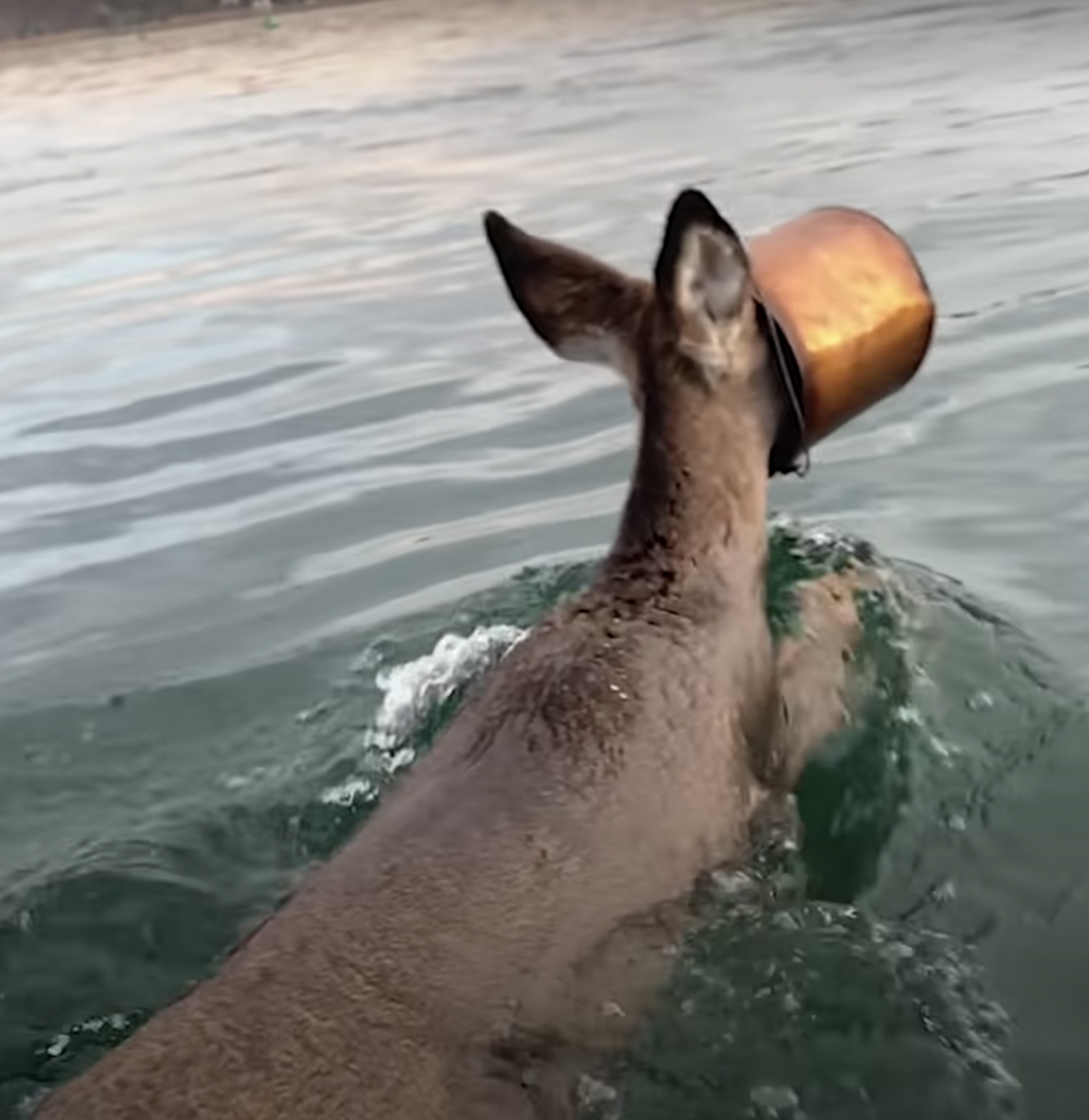 "I saw the deer swimming in circles. I removed my boots and entered the water. It was quite chilly, but I knew there was a big problem, so I had to act fast," Frankie explained.
"If the bucket had been filled with water, it would have kept her head underwater and she would have drowned."
Fortunately, he observed a boat, and he yelled out to it, whereupon the good man on board rescued him from the water and began their effort to save the poor deer.
They were eventually successful after several tries to approach the deer and attempt to remove the can. But it was not the end of things.
The confused deer was still swimming in circles, right in the middle of the water, so Frankie had to come up with a plan.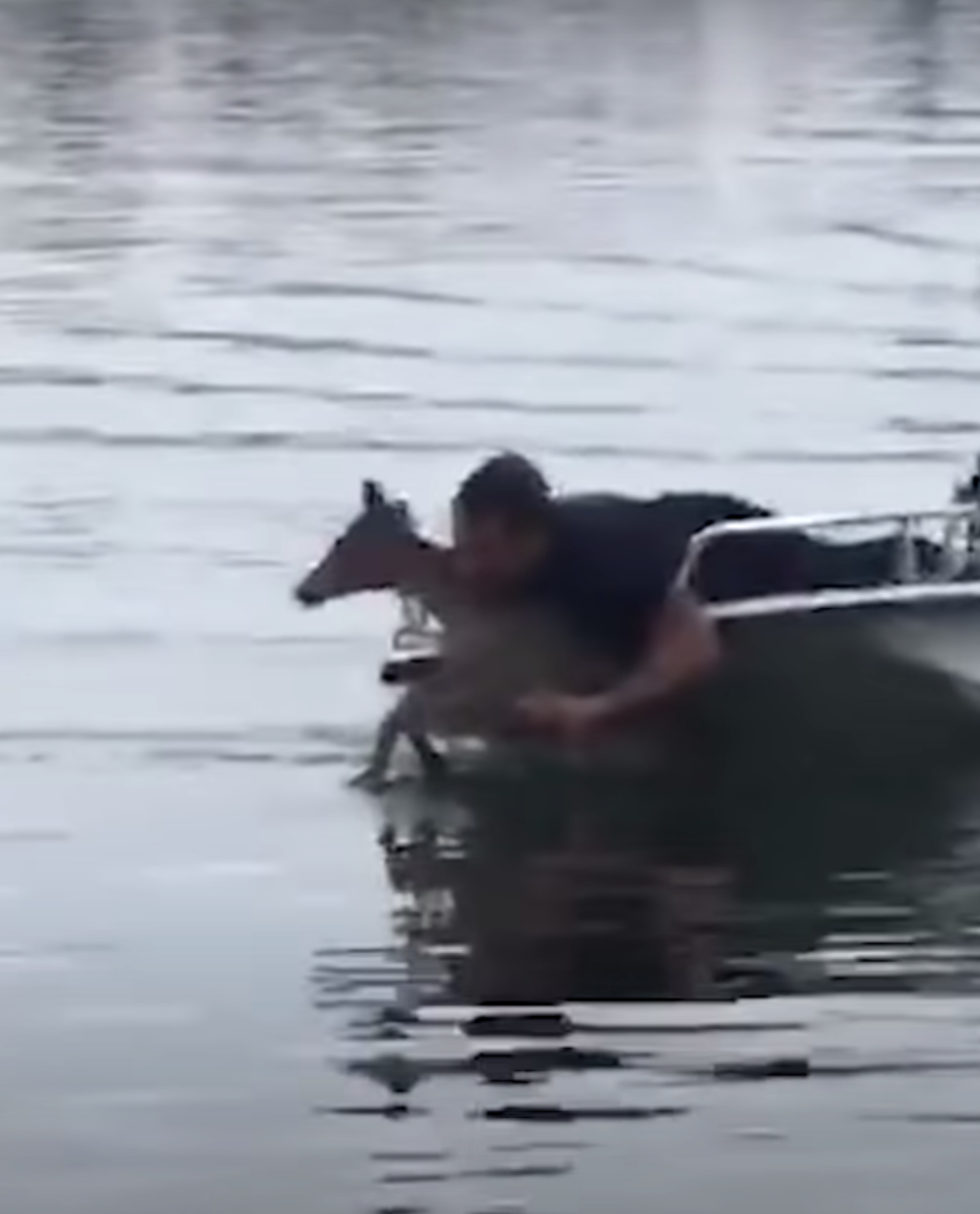 "I laid down on the front of the boat and grabbed her," he continues. "The deer was very serene. I was able to feel her heart beating in my hands."
Thanks to Frankie and the kind man on the boat, the deer has been given a second chance at life, what heroes!